Local knowledge of values and occupier interest, backed up with technical ability and skills enables Anthony to advise clients on how to maximise the value of their commercial property assets.  Re-gearing leases, assessing on development and refurbishment potential, as well as rent review and new lettings advice, is carried out in a hands on approach providing clients with clear, concise and practical advice, to optimise value.
Case Study: Bridgend Industrial Estate
Acquired on behalf of Clerical Medical from the WDA, the estate comprised over 300 acres with 40 acres of development land and over 350,000 sq ft of buildings and is one of the most important industrial estates in South Wales.  Anthony was instrumental in the acquisition of the investment for £10.8 million in 1998.  In 2003 he advised on the selling off of 18 acres of the vacant land for residential development for over £9 million.  In 2004 he negotiated a WEFO grant of £1.5 million and advised on the subsequent speculative development of 65,000 sq ft of new industrial units completed in 2006.  Anthony has provided  Asset Management advice on refurbishment, redevelopment, lease re-gearing and agency matters since acquisition up to the present date during which time the rent roll has nearly doubled to close to £1.9 million pa.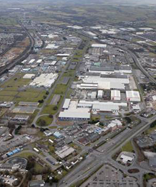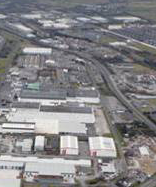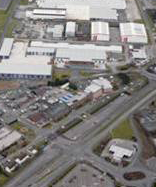 Case Study: Haywood House
Anthony negotiated a surrender from Natwest who had previously vacated the South Building and advised on the refurbishment to provide modern office accommodation and subsequent reletting of this building. This provided an enhanced asset value for the client Invista.  Anthony has been retained to provide on-going asset management and letting advice.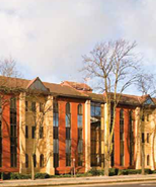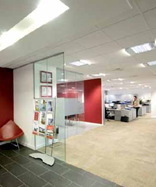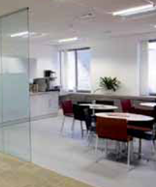 Case Study: Principality Building Society
Annual desk top reports carried out on behalf of Wales' largest Building Society.  These provide up to date valuations across a range of different properties and locations.  In addition, the reports highlight and comment upon changes either to the properties or to the local and national market conditions with comments and suggestions as to how to assist with asset management opportunities to maintain best value.
Case Study: Llantrisant Business Park
Global technology leader in environmental testing and industrial monitoring, Perkin Elmer Ltd's 40,000 sq ft lease had come to an end. Acting on behalf of landlord, Pearl & Coutts, Anthony negotiated a new lease at an increased rent of £125,500 pa. Key to the deal was ensuring the Tenant could adapt the premises to suit their future business needs.